Een groot genot in ieder doucheruimte van een huis, het ligbad. Zelf heerlijk ontspannen en een boekje lezen. Maar ook de kleine kinderen in bad doen is heerlijk als je een ligbad hebt. Laat ze lekker ravotten en spelen met het water. Sommigen wassen ook de hond in een ligbad. Dat is ideaal want een hond, groot of klein, moet ook soms gewassen worden. Maar door dit gebruik van het ligbad kunnen allerlei dingetjes terechtkomen in de afvoer.
Lekker spelen in het bad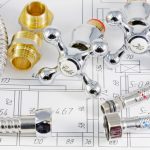 Als kinderen spelen met speelgoed kunnen er kleine plastic onderdeeltjes in het water terechtkomen die dan de afvoer kunnen verstoppen. Ook de haren van een hond kunnen terechtkomen in de afvoer. Als een ligbad leegloopt ontstaat er een grote druk van het water richting afvoer. Dat is logisch want in een beetje ligbad kan toch snel 150 liter water en al dat water komt met kracht in de afvoer terecht. Als er dan onderdeeltjes of haren met het water in de afvoer stromen kunnen kan dat verder in de afvoer tot problemen leiden.
let op de wateraanvoer
Een ligbad heeft vaak nog een bijkomend probleem in dat geval. De waterafvoer, maar ook de wateraanvoer ligt onder het ligbad. Het ligbad is weer omringd door tegels waardoor er geen toegang is tot de onderkant van het ligbad. Het is een ingrijpende zak om dan bij de afvoer te komen.