Allround loodgietersbedrijf
Leidingwerk in Huizen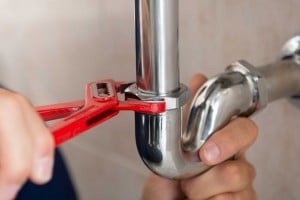 Bent u momenteel bezig met de nieuw-, aan- of verbouw van uw woning en heeft u nieuwe leidingen nodig? Voor leidingwerk in Huizen staan onze loodgieters klaar om u te assisteren! Wij leggen niet alleen nieuwe leidingen voor u aan, we kunnen tevens uw huidige leidingen verleggen of bijvoorbeeld leidingen vervangen als deze lekken of toe zijn aan vervanging. Wanneer u al wel een leiding heeft, maar het sanitair nog niet is aangesloten helpen we u hier eveneens graag bij. Zeker leidingwerk onder uw woning is niet altijd even makkelijk, waardoor de hulp van een ervaren loodgieter geen overbodige luxe zal zijn. Met de loodgieters van ons weet u zeker, dat uw werkzaamheden op een vakkundige en daadkrachtige wijze voor u worden uitgevoerd!
Zelf leidingwerk uitvoeren
Wellicht voert u het leidingwerk onder uw woning liever zelf uit, of heeft u alleen bij de lastige punten hulp nodig van een ervaren loodgieter. Wij adviseren u graag over de mogelijkheden tot het zelf leggen van leidingwerk en kunnen u tevens voorzien van de juiste leidingen. Niet iedere afvoer heeft immers dezelfde leiding nodig en u wilt verstoppingen voorkomen. Bent u tevreden met ons advies, dan kunnen wij de benodigde leidingen direct voor u bestellen en bij u af laten leveren.
Zo heeft u alles om het leidingwerk zelf in uw tuin of onder uw woning aan te leggen; een passend advies over het leggen van leidingen en de benodigde materialen.