Allround loodgietersbedrijf
Lekkages in Huizen
Naast verstoppingen, zijn ook lekkages een van de grootste ergernissen voor veel woningbezitters. Niet alleen is de bron van een lekkage vaak lastig te achterhalen, lekkages kunnen daarbij ook vervelende schade met zich meebrengen. Gelukkig staan onze loodgieters klaar om u te helpen bij het oplossen van lekkages in Huizen! Wij proberen de bron van het probleem snel voor u te traceren en direct voor een passende oplossing te zorgen. Dit kan bijvoorbeeld door een deel van uw leiding te vervangen, het plaatsen van een rubber bandje om de punt van de lekkage, enzovoorts.
Lekkages verhelpen in Huizen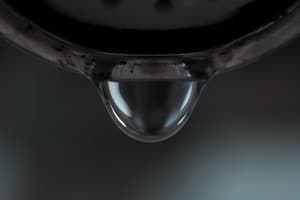 Een lekkage kan zich op tal van plekken in uw woning bevinden, denk aan de ruimtes onder uw dak, rondom apparatuur als een vaatwasser of wasmachine, enzovoorts. Onder uw dak kan een lekkage bijvoorbeeld het gevolg zijn van hevige regenval, wat niet altijd door een loodgieter is op te lossen. Problemen rond de afvoer van bijvoorbeeld uw vaatwasser of wasmachine behoort echter wel tot ons vakgebied. Vaak gaat het om een heel klein gaatje in de afvoer, wat eenvoudig is op te lossen met de juiste materialen.
Lekkages aan leidingen onder uw woning of bijvoorbeeld in een kruipruimte zijn eveneens makkelijk te verhelpen door onze loodgieters. Wij komen bij u langs om een deel van de kapotte leiding te vervangen of deze te voorzien van een rubber bandje om de lekkage tegen te houden. Eventuele ontstane schade proberen we direct voor u te repareren.