Bent u uitgekeken op de huidige inrichting van uw badkamer en wilt u over op een nieuw toilet, een nieuwe douche, of bijvoorbeeld een nieuwe wastafel? Het aanleggen van sanitair is niet altijd even eenvoudig, waardoor de hulp van een gespecialiseerde loodgieter bij u in de buurt wellicht gewenst is. Een loodgieter kan u helpen bij het verwijderen van uw huidige sanitair, al kunt u dit wellicht ook zelf doen? Ook helpt een loodgieter u wanneer nieuwe leidingen moeten worden aangelegd, of wanneer bestaande leidingen moeten worden verlegd. Dit is bijvoorbeeld noodzakelijk als u uw toilet of wastafel een nieuwe plek in de badkamer wilt geven.
Hulp van een erkende loodgieter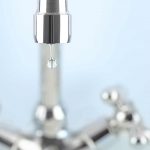 Een loodgieter helpt u echter met meer dingen! Allereerst is het bij het aanleggen van nieuw sanitair in uw badkamer van belang, om de haalbaarheid van uw plannen te controleren. Is het bijvoorbeeld echt mogelijk om uw nieuwe toilet op de gewenste plek te installeren? Kunt u de douche zonder problemen een nieuwe plek geven in de badkamer? Enzovoorts. Wanneer een plan niet of niet volledig haalbaar blijkt te zijn, kan een loodgieter u helpen door mee te denken over passende oplossingen.
Wanneer er een concreet en haalbaar plan ligt voor het aanleggen van sanitair in uw nieuwe badkamer, zorgt een loodgieter voor het aanleggen van de benodigde leidingen en de afvoer. Vervolgens is het zaak om het nieuwe sanitair aan te sluiten op deze leidingen en afvoer, waarbij precisie van groot belang is. U wilt lekkage immers voorkomen!